"How Energy Efficient is Your Home?"
Being informed when buying and owning a home is an home is important.  However, most people have not idea how energy efficient their home is.  PCA inspections is able to fully inspect and assess the building systems and calculate an energy rating of a home.
"Lower your Energy Bill!!!"
Included in an energy score assessment is a list a cost effective suggestions to improve the home energy performance.  These energy saving tips will no doubt cover the cost of these improvements.
PCA inspections is a certified assessor by the U.S. Department of Energy (DOE) and Home Energy Score of San Francisco Bay Area.
Please contact PCA Inspection or just book your Home Energy Score with our Inspection Request Form.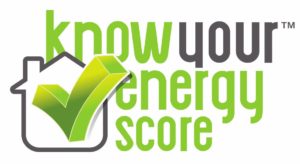 Home Energy Scoring Frequently Asked Questions
What is a Home Energy Score?
A Home Energy Score is a rating system developed by the U.S. Department of Energy (DOE) that provides a standardized method of quickly assessing a home's envelope (foundation, insulation, walls, windows, etc.) and major energy systems.  The rating is based on a 1 to 10 scale and how much energy the home is expected to use, assuming standard conditions and occupants' behavior.
What does an Assessor looking for during a Home Energy Score inspection?
When an assessor does an energy assessment inspection of a home, he will collect about 40 pieces of information about a home's envelope as well as the heating, cooling and hot water systems.  This information will be entered into a Home Energy Scoring Tool and generate an energy score.