Who We Are
Bob Emmett has over 15 years of real estate and construction experience. He received both his B.S. in Business Administration and Master in Construction Management from Drexel University (Philadelphia, PA). As a member of the California Real Estate Inspection Association (CREIA) and American Society of Home Inspectors (ASHI) he has the highest technical standards and a strict code of ethics.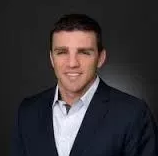 Additional certifications and affiliations:
• Licensed California Contractor (#655661)
• LEED AP BC+D Certified from the U.S. Green Building Council
• Associate Constructor (AC) from the American Institute of Constructors
• Construction Document Technologist (CDT) from the Construction Specification Institute (CSI)
• American Concrete Institute
• San Francisco Association of Realtor's (SFAR) 
• San Mateo County Association of Realtors (SAMCAR)
Please feel free to click on the icons below for more detailed information..